DermalinfusionTM Treatments
Seeking instant and long-term results? Get both with DermalinfusionTM! This multi-phase simultaneous treatment immediately initiates repair and recovery from hyperpigmentation, wrinkles, uneven texture, and roughness.  DeramlinfusionTM is the only non-invasive skin rejuvenation procedure that provides simultaneous exfoliation, evacuation and specific topicals to improve skin texture and hyperpigmentation caused by acne and the aging process.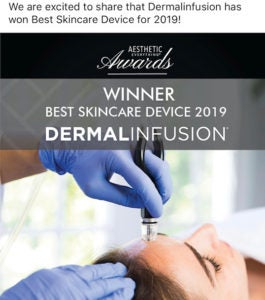 Dermalinfusion doesn't stop working when the treatment ends. Fullness, smoothness, and radiance last for days. And, because the treatment stimulates renewal within the skins, improvement continues as new, healthy cells rise to the surface and minimize previous concerns.
Just 1 Dermalinfusion treatment can transform skin – but a series will deliver dramatic results. Talk to your skin care professional about a 8-12 week Dermalinfusion series to speed clearing and rejuvenate, smooth, hydrate, and even skin tone.
Treatments
1 Treatment
(Time: 45 minutes)
1 Treatment with Lumixyl Serum
Clinically proven to effectively and safely inhibit the melanin-producing tyrosinase enzyme that causes surface dark spots and discoloration. Click here for more information.
1 Treatment with Dermaplane Facial
(Time: 1 hour)
Packages – Save by purchasing multiple treatments
4 Treatments
Includes 10% off any skincare product.
6 Treatments
Enjoy a FREE Dermaplane Facial on 1st treatment, as well as 10% off any skincare product.
*No first time client discounts can be used for these services.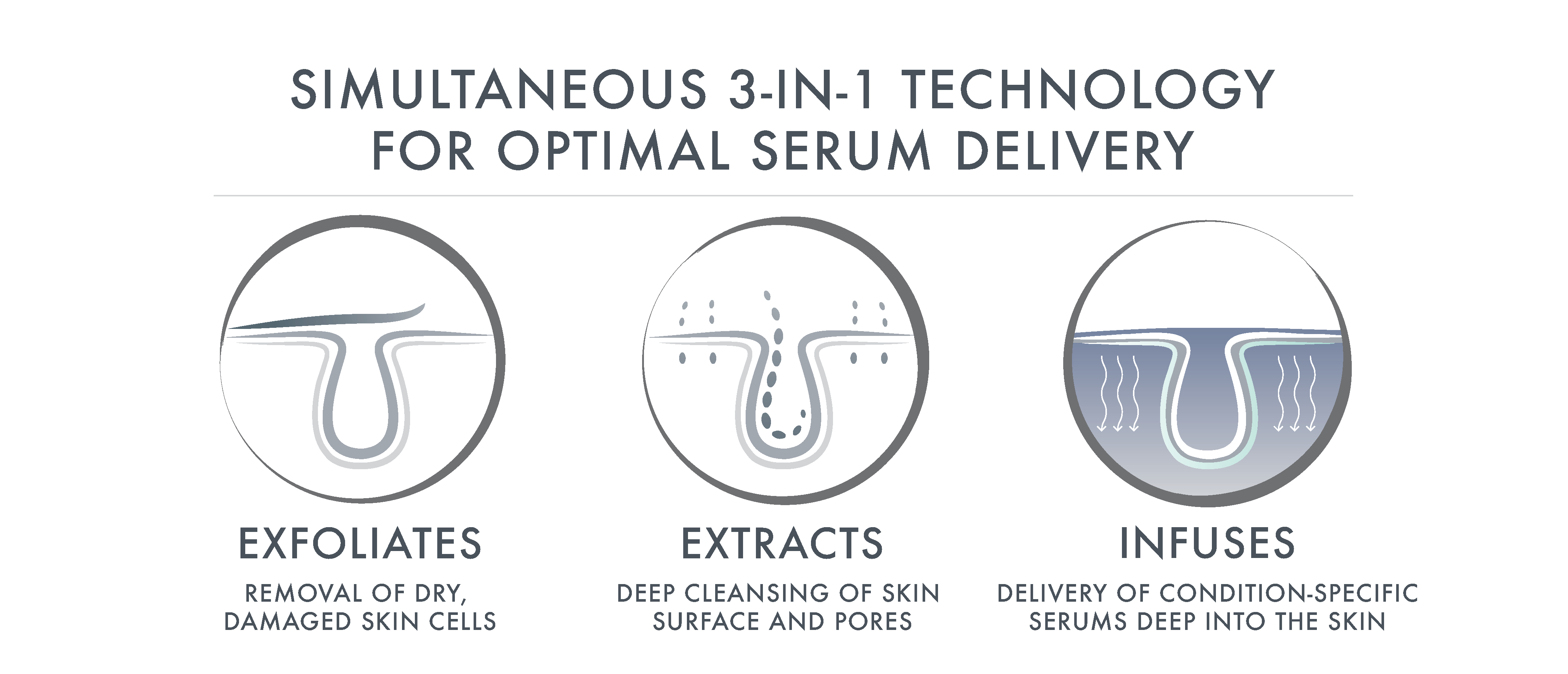 Dermalinfusion is an advanced skin-resurfacing treatment that combines exfoliation, extraction, and infusion of condition-specific serums (simultaneously) to improve skin health, function and appearance. A patented, non-invasive treatment, Dermalinfusion is fully customizable and the perfect solution to address a wide variety of skin concerns and conditions (aging, hyperpigmentation, acne, dry skin, etc.) from head-to-toe, and is suitable for all skin types and tones. Our device uses encrusted diamond tips (available in 6 levels of abrasion) bound to stainless steel that allows safe treatment on the face including the lip and eye areas. Dermalinfusion can be used on the body as well. Specially formulated Pro-Infusion Serums (Ultra Hydrating, Vitamin C, Pore Clarifying, and Lumixyl (Lumixyl treats Hyperpigmentation)) are delivered into the skin, quickly and efficiently, targeting clients' greatest skin concerns. Dermalinfusion's innovative, dual-port design holds two Pro-Infusion Serums allowing the operator to toggle between serums, providing a fully customizable approach to help address multiple skin concerns in one treatment.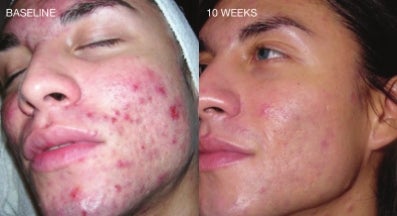 Six (6) Dermalinfusion Treatments
Once Every Two Weeks with Pore Clarifying Pro-Infusion Serum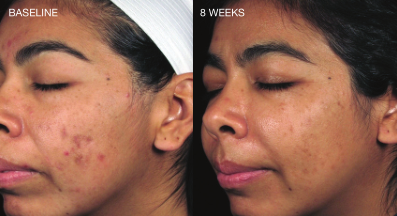 Five (5) Dermalinfusion Treatments
Once Every Two Weeks with Skin Brightening Pro-Infusion Serum with Lumixyl

Four (4) Dermalinfusion Treatments
Once Every Two Weeks with Vitamin C and Ultra-Hydrating Pro-Infusion Serums
For more information on Dermalinfusion, treatment plans, pricing and/or packages, or to book an appointment or consultation, please call us at 603.232.3448 or email us at info@salonelavina.com.
The Best In Beauty
Online Booking
Upscale Accommodations
Customer-Focused Services
Tranquil, Relaxing Salon Environment
Big City Looks Without Big City Pricing
Trained On All The Latest Trends & Techniques
Hair Care & Skin Care Under One Roof