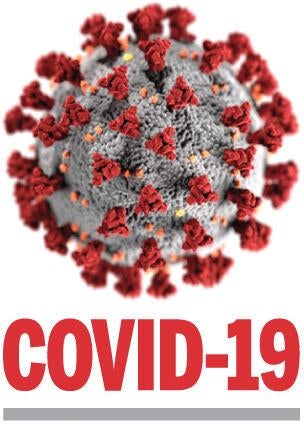 Elavina's Commitment to Sanitation and Infection Control The safety and well-being of our clients and staff has been, and always will be, our #1 priority – which is why we are committed to extensive sanitation procedures and guidelines. We have instituted NH's general guidelines as well as the current cleaning and disinfectant guidelines outlined by the CDC. Reducing the risk of exposure to COVID-19, by cleaning and disinfecting, is an important part of our goal to keep you and our staff safe. We are committed to taking every precaution to do so.
All stylists have completed the Barbicide® COVID-19 Certification Course. This product has been approved for efficacy against Human Coronavirus, including COVID-19, and is used as part of our sanitization procedures. Our salon has been reconfigured, according to social distancing guidelines, and practices prevention hygiene, such as frequent hand washing and wearing face coverings. All stations and tools receive a "COVID-clean" sanitization after each client.
What else can you expect at Elavina Salon and Spa?
Individual customized client sanitization packaging
Temperature checks on all staff and clients
Mask policy
Touchless hand sanitizers
Sanitization stations throughout
Touchless paper towel dispenser in rest room
Touchless soap dispenser in rest room
Limited number of staff and client population to avoid congestion
We have not waivered our precautions since we reopened on June 1, 2020. In the interest of personal safety and compliance, we will continue to enforce all our infection control procedures.
The Best In Beauty
Online Booking
Upscale Accommodations
Customer-Focused Services
Tranquil, Relaxing Salon Environment
Big City Looks Without Big City Pricing
Trained On All The Latest Trends & Techniques
Hair Care & Skin Care Under One Roof