Hair And Beauty Salon Professionals
Our Staff is Experienced and Trained in Hair Styling and Skin Treatments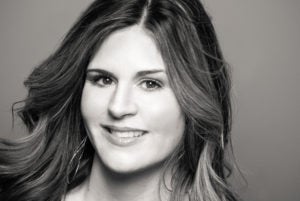 Elizabeth Brooks | Master Stylist, Owner
Beth is a Master Stylist and Owner of Elavina Salon and Spa. In her 19+ years as a stylist / salon owner, Beth has enjoyed the rewards of her career, providing excellent customer service to clients, and offering them everything this ever-evolving business has to offer. Her belief is to hire a highly professionally trained staff and providing continuous professional development, which is key to a successful salon and client satisfaction. Beth is consistently researching current trends to enable the Salon to offer the highest quality products and services to their clients. Beth has been certified in Goldwell color her entire career; a product she believes provides the highest quality hair color has to offer. Over the years Beth has stayed up-to-date on numerous cutting and coloring classes to keep up with current trends. Because Elavina Salon and Spa is so committed to education, Beth has recently hired a Salon Education Coordinator!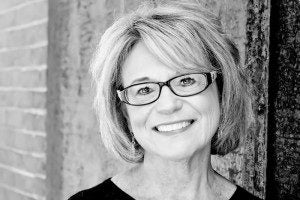 Joan Clark | Salon Manager
Joan Clark, Salon Manager, is responsible for Elavina's daily salon and spa operations and marketing. We love her attention to detail and driven nature to always improve our communications and client experience. Prior to her employment at Elavina Salon and Spa, she worked 25 years in executive administration. She strives to keep the salon very professional with excellent customer focus. She is a graduate of the Strictly Business Summit Salon Training Program held in Boston for market leader salons and spas. She welcomes your feedback, as we are always trying to "better our best."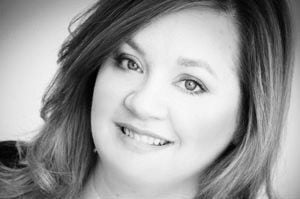 Christine Leonard | Master Stylist
Christine is a Goldwell color specialist. She specializes in multi-dimensional foiling, blondes, and up-styling. Christine has had extensive training in fashion color technique, including Ombré, Balayage and corrective color, and is certified in several different hair straightening and smoothing systems and hair extensions. Christine has attended many cutting classes over her 18 years in the industry, such as the Graham Webb advanced cutting, Aveda master cutting, up-styling, and is certified in all Keratin Complex Smoothing Treatments. Additionally, her artistic talent has been shown at local hair competitions. An Elavína Bridal Specialist, Christine's excellence with prom and bridal hair is unsurpassed. She loves to be creative and will work with you to give you the look you want for your special day!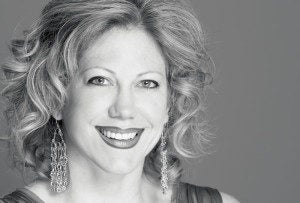 Rebecca Williams-Mills | Master Stylist
Rebecca started her career as a hairstylist on Newbury Street in Boston and worked under world renowned stylists. Rebecca did platform work for L'ANZA in 1996. Rebecca is a master hairstylist specializing in multi-dimensional foiling and color as well as customizing haircuts and styles for her clients. She's also had advanced training in Redken hair coloring. As a master at her craft, her 22 years in the industry provides her with the ability to communicate well with her clients and create their vision. Rebecca is always attending continuing education classes for the latest color and cutting trends.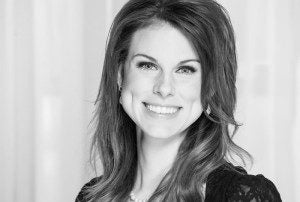 Morgan DiTullio | Master Stylist
Morgan began her styling career in a corporate salon, where she traveled nationally enhancing her hair and make-up knowledge and skills. With 12 years in the industry, she is a Wella colorist, and specializes in corrective color applications, long hair styling, precision hair cutting, formal up-styling, and bridal make-up applications. Morgan is certified in Hair Dreams hair extensions, She is certified in all Keratin Complex Smoothing Treatments, Coppola hair straightening, and Ombré, Balayage and Biolights color techniques. She aspires to advance in her career, participating in professional development on new hair trends as featured by industry leaders.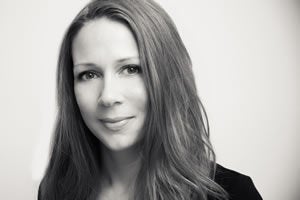 Colleen Jamieson | Master Stylist
Colleen Jamieson began her career over seventeen years ago, and has traveled throughout the country to further her education working with top educators for Prive, Vidal Sassoon, AVEDA, and Goldwell. Colleen enjoys and is very passionate about creating wedding styles, makeup artistry, creative cutting, and color. She is also certified in several different hair straightening and smoothing systems, and most recently became certified in all Keratin Complex Smoothing Treatments. She's competed and placed in several hair competitions, coming in first in the International Fantasy Hair Competition. Colleen has also been published in several magazines, including New Hampshire Magazine. She was also named the best hairstylist in the New Hampshire area for three years in a row since 2006 by the Hippo Newspaper. After years of working with photographers and being part of the creative process – with photo shoots during weddings and editorial photo shoots – Colleen attended The New England School of Photography in Boston where she majored in Architecture, Fashion, and Portrait. Colleen has a fresh approach to styling along with an eye for design and detail. An Elavína Bridal Specialist, her professionalism and seventeen years as an accomplished makeup artist and hairstylist makes her a perfect fit for your styling needs.
Maryanne Doyle | Master Stylist
A master stylist with 14+ years' experience, Maryanne is a graduate of the Robert Paul Academy in Maryland, and furthered her education at Jordan Thomas and the Soho L'oreal Academy. Goldwell Certified, Maryanne is certified in all Keratin Complex Smoothing Treatments, Balayage and Ombré color techniques, and consistently pursues professional development in color, cutting and product knowledge. She loves diversity and creativity, and is passionate about boosting one's confidence by tailoring a style for each individual client, according to age, face shape and hair type.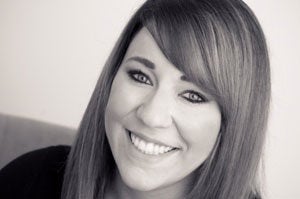 Jennifer Richter | Stylist
Jennifer is a full-time stylist having participated and completed our intern program. She has enthusiastically assisted top stylists and participated in numerous classes.. She is Pivot Point trained, and while interning, Jennifer has completed Goldwell's Core and Elumen Color classes, Paul Mitchell's Cut and Color class, Kerastase's Product Knowledge class, Morocannoil's Updo class, Aveda's Core Cutting class, a specialty class on Bob Cutting, and other professional development courses as well. She plans to continue to expand her product knowledge as well as continue her education with advanced classes to keep up with the industry's trends and styles.
Sofiya Haidukevich | Stylist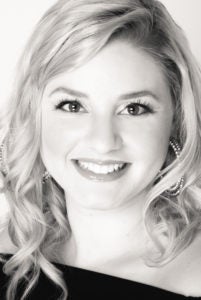 Alexa Kuliga | Stylist
Alexa has been in the Cosmetology industry for 4 years, starting out as a nail technician. Since she joined the Elavina team in 2017 she has shined brightly with her creative color skills. She has an amazing eye for color and is excellent at the balayage color technique. A Goldwell colorist, she is the go-to stylist for all the latest cool new color trends and is up-to-date on current cutting edge styles. Please check out our Instagram page to see her beautiful works of art.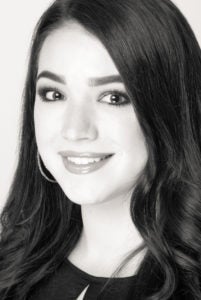 Eliza Williamson | Stylist/Makeup Artist
Eliza is a recent graduate of Michaels School of Hair Design and Esthetics. Currently a participant in our Assistant/Intern Program, Eliza has excelled quickly and is expected to be a full time Stylist on the floor in the very near future.
While in cosmetology school she attended cutting and coloring classes by Advanced Paul Mitchell educators such as Jason Reyes, Robert Cromeans and Colin Caruso. As an intern at Elavina, Eliza had attended all available Goldwell color classes, where she has extensively learned the line and all it has to offer. She also attended an in-salon Kerastase bridal updo class along with several other in-salon classes to learn new color and cutting techniques, such as balayage and hair painting. Eliza is certified in Keratin Complex smoothing treatments, and in various types of hair extensions. We look forward to watching her grow as a stylist at Elavina Salon and Spa.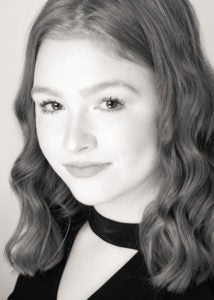 Olivia Boucher | Advanced Esthetician/Makeup Artist
Olivia, a licensed Advanced Esthetician, is a graduate of the Institute of Skin Science. A skincare professional offering exceptional services to men, women and teens, Olivia is licensed to perform services such as, dermaplaning, microdermabrasion, chemical peels, facials, waxing, facial threading, acne treatments, and pedicures. Services are performed in a beautiful, relaxing and private environment, and she looks forward to bringing you, our clients, the latest and most advanced technology as it becomes available. As a make-up artist, Olivia is also an Elavína Bridal Specialist. She also is certified in XTreme Lash Extensions.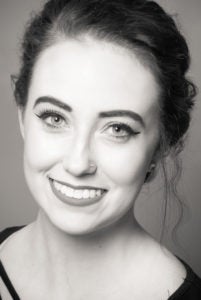 Emerald Brotherton | Assistant/Junior Stylist
Emme is one of our Guest Relations Specialists, who also works as a part-time Salon Junior Assistant while attending Michaels School of Hair Design and Esthetics – where she will graduate in June 2018. In High School she found her love for the cosmetology industry while attending the Manchester School of Technology (MST) program. Since Emme started with us 2 years ago she has brought a great energy to our team.
We see high potential with Emme, who will be an asset to our Salon and team of Stylists. We look forward to her starting the Assistant Program after she graduates this summer.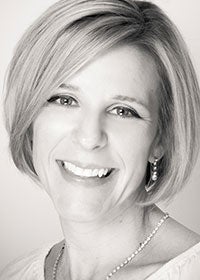 Kate Cone, Guest Relations Specialist
Kate has been in the hospitality industry for 15 years. She has an Associates Degree, with a major in Tourism and a minor in Hospitality Management. Her many years experience and customer service excellence is evident the moment you walk in the door. We are so lucky to have someone with Kate's personality and skills on the Elavina Team. She will always welcome you with a warm smile and make you feel at home.
Chloe Key
Info coming soon!
Jennifer McCullough, Guest Relations Specialist
Info coming soon!
Elizabeth Malone, Guest Relations Specialist
Info coming soon!

The Best In Beauty
Online Booking
Upscale Accommodations
10% Off For All New Clients
Customer-Focused Services
Tranquil, Relaxing Salon Environment
Big City Looks Without Big City Pricing
Trained On All The Latest Trends & Techniques
Hair Care & Skin Care Under One Roof