INTENSED PULSED LIGHT (IPL) TREATMENTS
Treatment for Hair Removal, Vascular Lesions, Sun Damage, and Age Spots
| | |
| --- | --- |
| IPL Photofacial | $299 |
| IPL Partial Photofacial | $199 |
| Arms | $399 |
| Underarms | $299 |
| Back | $499 |
| Bikini | $299 |
| Chest | $399 |
| Chin/Neck | $199 |
| Full Face | $299 |
| Full Legs | $699 |
| Hands | $199 |
| Lip | $199 |
Intensed Pulsed Light Treatment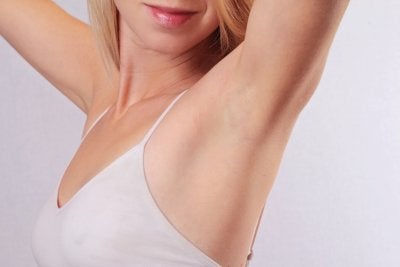 REVEAL A YOUNGER-LOOKING YOU WITH AN INTENSED PULSED LIGHT (IPL) TREATMENT!
You don't need a magic mirror to have a more youthful look. Healthy, younger-looking skin is yours in no time with our new IPL System – patented technology for magical results! It's safe, quick, gentle and effective!
Super Hair Removal l Vascular Lesions l Sun Damage l Age Spots
YOU'LL LIKE WHAT YOU SEE – IT'S SAFE, QUICK, EASY, AND CONVENIENT
Using gentle pulses of light, the IPL allows our practitioner to treat virtually any part of your body – for stunning results!
Vascular Lesions – from conditions such as rosacea and acne scarring, you will find significant results to your appearance with just two treatments.
Sun Damage – with IPL those unsightly spots will vanish in just three treatments.
Age Spots – the natural aging process can cause damage to our skin over time. IPL Rejuvenation is a soft, gentle way to make the effects of aging on your face, neck and chest disappear.
Super Hair Removal – our IPL System is also a fast and affordable hair removal technology. Using a high intensity light, the system damages the hair follicle responsible for hair growth, for permanent hair reduction in a few treatments.
Hair removal is less painful compared with all the other hair removal methods – with the advantage that it's permanent and causes no injury to your skin.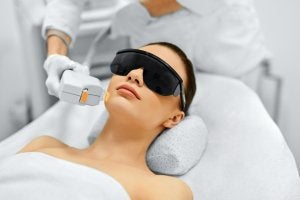 Recommended areas for *hair removal:
IPL Photofacial – $299
IPL Partial Photofacial – $199
Arms – $399
Underarms – $299
Back – $499
Bikini -$299
Chest – $399
Chin/Neck -$199
Full Face – $299
Full Legs – $699
Hands – $199
Lip – $199
*Services can be performed on both women and men.
Contra-indications
Pregnant women using photosensitive medicine
Recently tanned skin (within the last month)
Heart disease
Epilepsy
History of keloid scarring
Diabetes, unless under control
Cancer – in particular, skin cancer
Call Elavína for a Consultation
Contact us today at (603) 232-3448 to set up your free initial consultation. Our practitioner will make you feel welcome and will answer any questions or concerns you may have.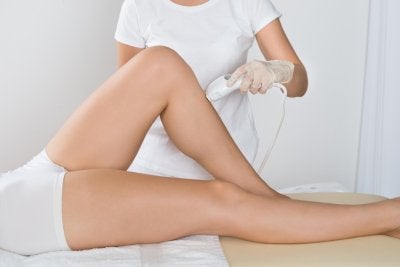 Lower Legs, Knees, and Thighs

Before and after sun damage
Before and after acne scarring
Before and after vascular lesions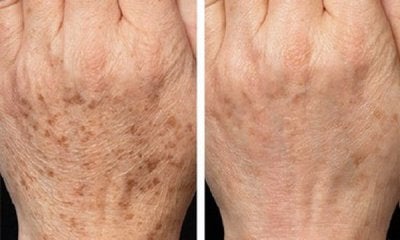 Before and after age spots – hands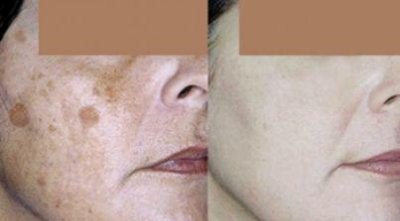 Before and after age spots – face