Rejuvenating Facial Treatments
With Our Variety of Facials You Can Choose a Treatment That's Right for You
About our Facials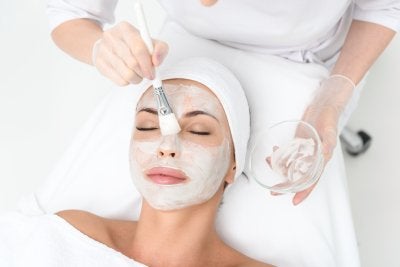 Treat yourself to a luxurious facial and get that amazing feeling of vibrancy and indulgence that comes with having healthy glowing skin. We know that every face is different and so we offer a number of choices depending on your skin's unique character. This includes: steam, exfoliation, extraction, creams, lotions, facial masques, and massage.
You exercise often, you eat right, and you get haircuts, so why wouldn't you get a facial? As with most other beauty and health matters, treating yourself to a facial will help prevent and treat common skin problems while helping you look your best.
Elavina's Signature Facial
This is a customizable facial treatment that will give your skin nourishment and make you feel pampered. This is a non-aggressive way to firm, brighten, tone, soothe, smooth, stimulate cell turnover, replenish much needed moisture, and absorb excess oil and bacteria. These treatments may target acne, sun damage, dehydration, hyperpigmentation and fine lines, by exfoliating the outer layers of dead skin cells and stimulating the production of new cells to reveal younger, healthier looking skin.
Time: 75 minutes
Hydrating Anti-Aging Facial
As we age our skin gets thinner and dryer; it loses collagen, which gives it a thick, plump appearance; and it loses elastin, which makes it snap back quickly. This facial treatment uses the power of Vitamin C, which helps hydrate and correct aging skin types while delivering essential moisture and hydration that keeps skin healthy, hydrated, and supple. It is sometimes called a "deep-cleansing facial" or a "deep-pore cleansing facial."
Time: 75 minutes
Illuminating Facial
This luxurious treatment diminishes dark spots by utilizing the latest innovations in lightening and exfoliating technologies. Skin tone is immediately improved, providing a glowing, radiant complexion instantly. The ILLUMINATING FACIAL is perfect for all skin types
Time: 75 minutes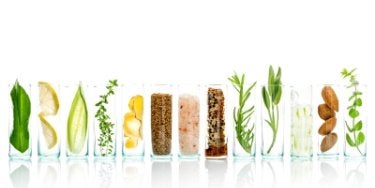 Organic Passion Peptide Facial
This facial treatment is designed for unbalanced, sensitive skin. Ideal for pregnant women as well, this organic-based facial treatment naturally exfoliates with fruit enzymes and pulp from passion fruit, papaya, pineapple, and pumpkin. Dead and damaged skin cells are removed without acids or chemicals. Organic Japanese Green Tea and Idebenone are infused into the skin for deep hydration.
Time: 75 minutes
O2 Lift – NEW Oxygen Facial
"A breath of fresh skin…" best describes this newest facial treatment. This is a luxurious facial treatment that infuses oxygen, using plant-derived stem cells, peptides, and a high concentration of enzymatic botanicals into the skin. Your face will feel clean, lifted, radiant, and moisturized after just one application!
Time: 60 minutes
Firming Neck and Décolletage Treatment
Aging doesn't stop at the face, so why should your treatments? This results-oriented treatment combines the most innovative ingredients available in the industry today to erase wrinkles, correct pigmentation, and tighten loose skin. The FIRMING NECK AND DÈCOLLETAGE TREATMENT leaves skin plumped radiant and ready for a daring neckline.
Time: 45 minutes
A series of treatments are recommended for maximum results.
Express Facial
Created specifically for the person on the go, these customized facials are uniquely designed to give you maximum results in less time than our other facials. Formulated to refresh, renew, and revitalize, these treatments work with all skin types to reveal a more youthful and healthy skin.
Time: 45 minutes
IP Spa Treatment Facial
Teen Acne Facial
Teen acne may make you feel like you are alone, but the truth is you are not alone – puberty and pimples go hand-in-hand. Teenagers from every ethnic background, nationality, size, and shape will probably experience some acne during their teen years. This facial is customized to treat all grades of acne with the powerful ingredients of benzoyl peroxide and salicylic acid. Our effective teen acne skincare regimen will heal existing acne while preventing future breakouts.
Time: 75 minutes
Sheet Mask Add-On The ultimate in hydration
Hydrate, firm and revitalize tired skin with our therapeutic Biomolecular Sheet Mask, available exclusively by Image Skincare! This patented technology infuses the skin with soothing and anti-aging botanicals, essential amino acids, oxygen, and mineral-charged volcanic water that will heal and detoxify the skin for a luminous, Age Later glow.