Hair Extension Services in Manchester, NH
The Best Hair Extensions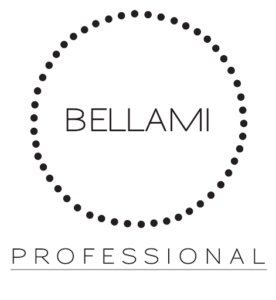 Indulge in the artistry of transformation with Elavina Salon and Spa's premier Hair Extension services in Manchester, NH. Elevate your natural beauty with our expertise in seamlessly blending extensions that enhance volume, length, and texture. Our skilled stylists specialize in tailoring extensions to your unique preferences, ensuring a flawless, natural look that leaves you feeling confident and radiant. Discover the secret to luscious locks that turn heads and capture attention. Schedule your consultation today and unlock the possibilities of stunning hair transformations like never before.
Everything You Should Know about Hair Extensions
Hair extensions at Elavina Salon and Spa are a versatile solution for achieving your desired hair length, volume, and style. They come in various types, each with distinct application methods and maintenance requirements. Extensions can be made from natural or synthetic hair, and selecting the right type depends on budget, lifestyle, and desired look. Proper installation and maintenance are key to ensuring a seamless and natural appearance. From temporary transformations to long-term enhancements, hair extensions offer endless possibilities for achieving your desired hair goals. Consulting with a skilled stylist is essential to determine the best type of extensions for you and to receive guidance on care and maintenance for stunning, head-turning results.
A consultation appointment is necessary prior to any hair extension service. Call us today to begin your amazing hair transformation!

Types of Hair Extensions
Choosing the right type of hair extension depends on your desired look, lifestyle, budget, and how long you want to wear them. Consulting with a hairstylist experienced in extensions can help you make an informed decision based on your specific needs and preferences. Several types of hair extensions are available, each with its application method, durability, and appearance. Some common types include:
Tape-In Extensions – These extensions are attached and lie flat against the scalp using a tape that is flexible and nearly invisible. They offer a semi-permanent solution and are popular for their natural look. We offer over 21 different options for tape-in extension colors.
Sew-In or Weave Extensions – These are woven into braided natural hair, providing a secure, longer-lasting option, with an upkeep of 6-8 weeks. A consultation is a great time to discuss all of the maintenance required to keep up with extensions.
I-Tip Extensions – Bellami I-Tip extensions utilize strand by strand application for maximum versatility and movement. They are made with a polyurethane tip that creates a cushion for your natural hair, and copper placement beads instead of heat or glue, making them great for those with thinning hair or fine hair around the hairline.
Fantasy Hair Color Extensions – Fantasy hair color extensions are a combination of both high-temperature synthetic hair and human hair. Bright colors typically have drastic fading within one to two shampoos, however, this blend of materials allows the colors to remain more vibrant.
Things to Keep in Mind When Getting Hair Extensions
There are a few key points to remember when considering hair extensions. First, choose a reputable and experienced hairstylist specializing in extensions to ensure proper application and a natural result. Discuss your desired length, color, and texture with your stylist to find extensions that seamlessly blend with your natural hair. Understand the maintenance requirements of the chosen extension type, as some methods require more care than others. It's important to follow the care instructions provided by your stylist to maintain the health of your natural hair and extensions. Lastly, have realistic expectations – while extensions can transform your look, they require time, money, and care to achieve the best results.