Skincare Products offered at Elavina's Skin Boutique
Elavina Salon and Spa's Skin Boutique offers IMAGE, a clinical skincare line, and green envee, a plant-active luxury skincare line.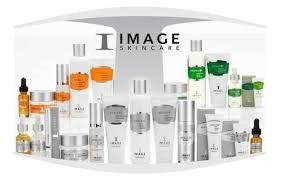 IMAGE NOW. Age later.
These multi-functional products contain the highest levels of active ingredients and are loved – and used – by skincare professionals. IMAGE's Skincare clinical director develops their proprietary formulations to ensure that each one delivers superior effectiveness and real results.
Elavina Salon and Spa is happy to offer the following IMAGE product lines for you to purchase in-salon:
These products and treatments can only be purchased through a licensed professional.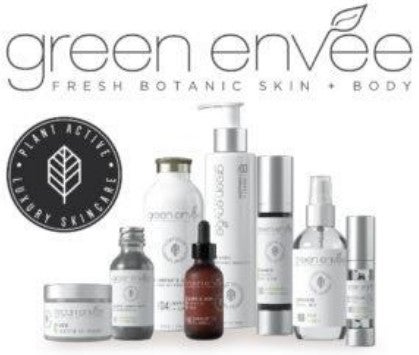 A Leaping Bunny Certified company, green envee is dedicated to providing all-natural, cruelty-free, non-toxic products that serve a specific purpose – overall wellness to the mind, body, and spirit as a whole. They believe in clean beauty and the idea that people shouldn't have to compromise health for beauty. Their toxic 28 list is a roundup of ingredients that are NEVER used in our products because they are linked to cancer, reproductive issues, organ toxicity, and/or severe skin irritation.
Elavina Salon and Spa are happy to offer the following green envee products for you to purchase in-salon:
Cleansers
Exfoliants
Toners
Eye Care
Treatment Serums
Moisturizers
Not sure what is the best choice for you? Our esthetician would be pleased to consult with you to discuss which line would best meet your needs. For a consultation or appointment, contact Elavina Salon and Spa at 603.556.4989
Elavina Salon and Spa have clients from Manchester, Bedford, Amherst, Nashua, and Concord. We offer hair styling, hair coloring, hair straightening, and skin treatments. Call us now for an appointment and give yourself a well-deserved day of beauty and pampering. 603.232.3448.
The Best In Beauty
COVID Protocols
Lash Studio
Diamond Glow
Unisex
Online Booking
Upscale Accommodations
Customer-Focused Services
Tranquil, Relaxing Salon Environment
Big City Looks Without Big City Pricing
Trained On All The Latest Trends & Techniques
Hair Care & Skin Care Under One Roof