Hair Extensions by Elavina Salon And Spa
Simple, fast, extraordinary and fabulous. Add volume and length to your hair, naturally enhancing your hairstyle for a different look without having to wait for your own hair to grow to a desired length. Change the way your hair looks and feels with Bellami hair extensions ® performed by our certified stylists.

Which type is best for you?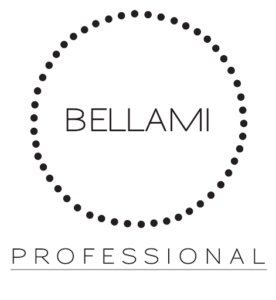 Weft Extensions
Bellami® weft hair extensions are extensions that are applied without the need for adhesive or heat. These hand-tied and machine wefts are sew-in extensions made of 100% human hair with a body wave texture and pre-layered ends to provide a natural and beautiful transformation. Utilizing the Bellami® non-damaging sew-in application technique allows stylists to add volume, length, or color safely and comfortably to clients who prefer the industry's latest cutting-edge method. Sew-in hair extensions are fairly permanent and would last you anywhere between 8 – 10 weeks, similar to the tape-in extensions.
Tape-in Extensions
Bellami® tape-in hair extensions are human hair extensions that are virtually taped/glued together on your own hair offering a very natural look. They are unde­tectable because the tape is invisible, thin, and flexible. Aligned to the roots, tape-in extensions are a great option as they are very versatile. Considered "semi­-permanent," they will last around 8-10 weeks, but with proper care they may be re­-applied several times. It's important to make sure you take special care of your ex­tensions so that they'll last the longest time possible for you.
With an amazing 21 colors to choose from, the ultimate color customization is achievable for any client!
Note: Fantasy color hair extensions are a blend of high-temperature synthetic and human hair. Bright colors typically have drastic fading within one to two shampoos, however, this blend allows the colors to remain vibrant.
A consultation appointment is necessary prior to any hair extension service. Call us today to begin your amazing hair transformation!

For hair extensions in NH, including weft and tape-ins, come relax at Elavina Salon and Spa. We serve clients from Manchester, Bedford, Amherst, Nashua, and Concord. In addition to luxury hair treatments, we offer hair coloring, styling, and straightening, as well as skin treatments. Call us now for an appointment and give yourself a well-deserved day of beauty and pampering. 603-556-4989.